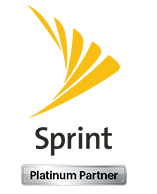 Solutions and Services
Wireless Innovations has a wealth of experience from pre-deployment to post implementation support. Our managed services portfolio can help your company:
Increase Productivity
Mitigated Risk
Improve customer service
Reduce Downtime with Wireless Failover
We have a successful track record and proven history of managing integrated wireless solutions. These highly customized solutions have helped businesses increase productivity, decrease cost and improve customer service within their company. Additionally, with our Remote Device Control and Mobile Policy Management services we are able to mitigate device risk through enabling security policies defined by your company onto the device. Lastly, having a team with wireless expertise to support you is the key to a successful project, Wireless Innovations has a qualified and knowledgeable staff ready to assist your company's new wireless initiative or your current wireless program.
Select one of our managed services below to see how Wireless Innovations can begin to help your company!