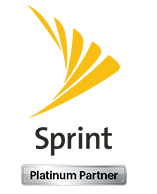 Support / Staging / Kitting Fulfillment
Wireless Innovations offers top of the line support & service to their customers.
Dedicated Point of Contact
Manages timeline of order entry in SFDC with WI Sales Coordinator
Ensures orders are completed and delivered on schedule
Coordinate scheduling and execution of port requests
Facilitates and orders any additional lines and/or replacement devices
Direct point of contact for swaps or replacement devices for the account and will work with Sprint support to determine the best way to handle each replacement device
White glove service for the VIP's that require expedited services
Organizes team project meetings/calls
Customized, back office support to assist with Sprint customer
Providing a dedicated point of contact and additional back-end support takes the burden off the customer and creates a healthy environment for the account.
The first point of contact for customer and sales

Online portal for full program management & monitoring
Online porting and management
Staging/kitting/testing in a rapid environment

Custom, account-specific services - UPS hold for pickup; device delivery; buyback services; device wiping; etc.
Onboarding Devices/Routers
Staging
Creating a repeatable, reliable process will ensure that all application components and setup criteria are performed properly for end user.
Battery Charged
Contact list
Policy set ups
MDM app
Testing Environment
WI will create a test plan that fits your needs to ensure "out-of-the-box" functionality for end users.
Testing the devices guarantees that the device is provisioned properly and all basic application and hardware functionality are working correctly when the end user receives the device.
Kitting
Wireless Innovations personnel pack all kits. Each kit will be packaged with the specific information that the company wishes to have in the package.
Barcode labeling/asset management
Customized user training guide instructions or Company Wireless Policy
Help Desk support information
Labeling: end user, sales id, phone number, pin etc.
Include cost center, group list, sales id etc.
Shipping & Tracking
WI's portals provide management with a high-level, yet detailed summary of all orders processed. Visibility into your deployment schedule and device shipments are important factors, WI offers a customized online ordering, shipping and tracking portal.
Capability to assign bar code labeling for asset tracking purposes to the outside of the shipping box.
Inventory Program
For the purpose of advance exchange and flawless replacement, Wireless Innovations offers customers the option to house devices at our inventory warehouse facility. This program is utilized for several of our accounts and they view it as a "must have" so their employees have minimal down time of their device.
Wireless Innovations currently occupies facilities in Totowa, NJ with access to major interstate highways, airports and carrier services.
The warehouse area has limited entry points and is key access only. Surveillance cameras and a centrally-monitored alarm system are utilized in the inventory warehouse to provide maximum security.
Spares
So your employees can stay focused on business, Wireless Innovations offers your company an option to have WI administer the swaps/replacements for your end users. This service can offer a seamless and quick transition for your personal. If you wish to house inventory at Wireless Innovations' warehouse, WI will then process the order within one business day and ship the device for next day delivery.
If needed, hot spares are staged and kitted so the end user has an "out of the box" solution as soon as possible.