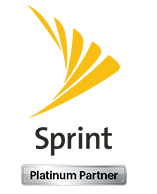 Customized e-Procurement
Wireless Innovations has the most extensive experience providing highly customized web portals that integrate with 3rd party procurement applications such as Ariba, SAP, Perfect Commerce, or Oracle databases.

Integration Methods
PunchOut
TapOut
Roundtrip

WI launched Sprint's first Ariba interface over 6 years ago and we currently support over 15 different procurement interfaces. Our experience with e-procurement means that we are the best in the business and we are the perfect partner for your procurements needs.

Protocols
cXML
XCBL
OAGxml
Wireless Innovations understands each account has unique needs and requirements; Wireless Innovations IT department has the ability to offer customized web portals that can incorporate an entire solution or just parts of the solution into one easy ordering web portal. We have implemented numerous portals with an "all in one" ordering system, this capability is just one of many services that Wireless Innovations has to offer.
We are Punchout Ready(TM) certified integration on the following platforms
Ariba
Ketera
ReQLogic
Oracle
SciQuest
Prollinx
SAP
BirchStreet
ProcurePlus
PeopleSoft
Epicor
ExostarInovium
PurchasePro
Perfect Commerce
WebProcurie
CommerceOne
B2GNow
WI's customized online web portal can incorporate:
Optional log in and password
Customized built in routing of orders for approval – unique for each sub-company / division, with as many levels of approval, as required & if required
Customize device or plan options for specific log in, groups or company policy
Secure Socket Layer (SSL) Encrypted
"All in One" portal that can include your entire solution not just your wireless device
Notification of order placement to wireless administrator or management
Wireless Innovations also offers an employee website where individuals can go to purchase a device and enjoy an employee discount on select plans from Sprint.