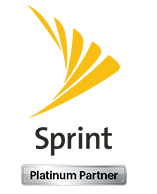 CAT II Devices New and Refurbished
WI can source new and pre-owned phones and tablets along with cases and accessories for any situation while offering you competitive prices that are cost effective solutions for your company. We can offer quotes for one device to thousands devices. Wireless Innovations can also assist with device deployment schedules or depending upon needs and availability next day devices.
Additionally, we source new Sprint Certified laptops and tablets:
2-in-1's from Dell
Lenovo
ASUS
Toughbooks and Touchpads from Panasonic
Microsoft Surface LTE and Surface Go LTE
If you are in need of a bundled solution, we have a knowledgeable team in place to assist you with the right equipment and accessories and can source several SKU's of locking or non-locking mounts, antennas etc. to assist with your companies unique needs.
Looking for a Device? Click here